Tags:
Events
, Posted in:
Fathers Day Event
, Author: admin (April 11, 2013)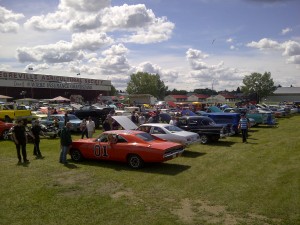 On Sunday, June 21, 2015
the Iron Runners Auto Club and the Vegreville Agricultural Society will host their 23rd Annual Fathers' Day Event featuring:
Show and Shine
Model train display
Garden train display
Snowmobile display
Lawn mower races
"Bone Wagon" hearse club – Edmonton
Demolition Derby
As well, there will be numerous concessions and vendors. Car Show participants will have an opportunity to win one of 12 $25 gas certificates. Winners must be in attendance to claim their prize. Entry fee for the car show is $10 per car (includes driver only). Admission to the grounds is $10 for anyone over 15 years old, and $5 for children ages 6 – 15, and children under 5 are free when accompanied by an adult.
The spectators will have an opportunity to vote for the Peoples' Choice Award. Participants will judge the vehicles in the following categories, with first and second in each category:
Convertibles
Muscle Cars
Pre '50's Cars & Trucks
1950's Cars
1960's Cars
1970's Cars
1980's and up
Hot Rod/Street Rod/Modified
Low Riders
Trucks – 1950 to 72
Trucks – 1973 & Up
Foreign
Semi Tractor
Special Interest
Motorcycles
Best of Show
June 21, 2015
Gate for participants opens @ 10:00 am.
Trophies awarded @ 2:30 pm.
Father's Day Events from 11:00 am – 3:00 pm.
For more information contact Del Morrison via e-mail delbert.morrison@gmail.com.
Pictures from the 2012 Fathers Day Event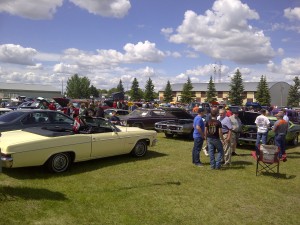 Show & Shine Cars
 Semi Tractor Class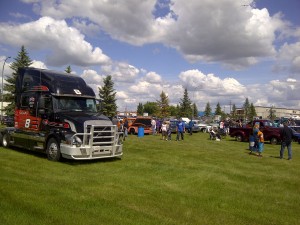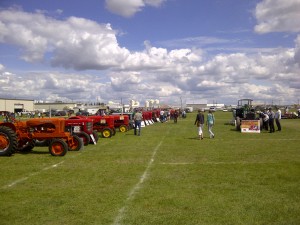 Tractor Display
 New Car Display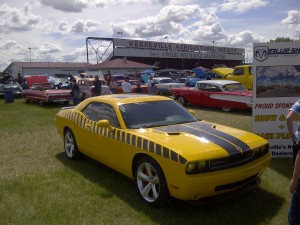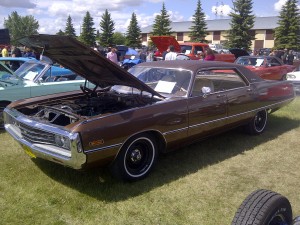 Car Display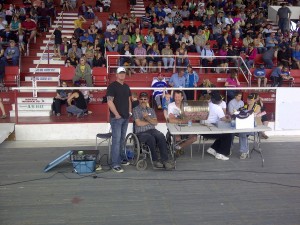 Demolition Derby Grandstand